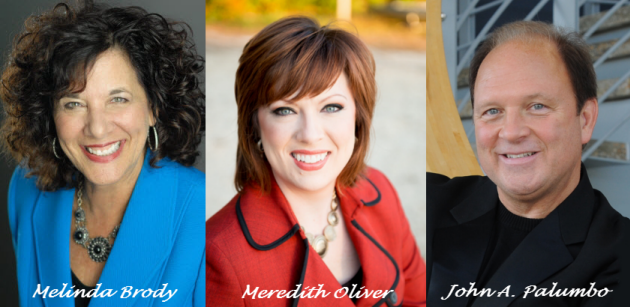 The most cutting-edge sales and marketing event in the industry is coming to a city near you!
The 2015 Three Elements Sales and Marketing Rally is a three-hour sales training event headlined by Melinda Brody, Meredith Oliver and John A. Palumbo. High-energy, fast-paced, and extremely content-rich, this three hour event has the energy of a concert, the motivation of a retreat, and the skills and strategies of a two-day conference.
Featuring three internationally known professional speakers, The Three Elements Rally is not just another new home sales training seminar; it is an event your group will be talking about for years to come.
Who Should Attend:
Builder Owners
Senior Management
Sales Management
Marketing Managers
Onsite Sales Agents
Internet Sales Counselors
General Real Estate Agents
Associate Members – Sales & Marketing Professionals
This event has something for everyone– from the president of the company to the individual new home sales agent. Attend as a team and experience the magic together!
This hard‐hitting seminar will focus on the skills, attitudes, and knowledge necessary to succeed in 2015. Get ready to be inspired, motivated, and armed with powerful closing strategies and secrets to make 2015 your best year yet.
The Three Elements Rally would not be possible without our event sponsors! Thank you for your support! (in alpha order)