New to Video Shopping? Want a refresher? Rent a training video Here
Job Opportunities
Mystery Shoppers
We are looking for candidates who match the following criteria*:
Are available weekdays from 10 a.m. to 6 p.m.
Live in the continental United States ONLY
Meet personal demographics, from first-time home buyer to above luxury home buyer, and everything in-between. Active adult (55+) is also a needed demographic
Are professional, detail oriented, and concerned about doing a good job
Can pass a criminal background check
*Qualified applicants will be notified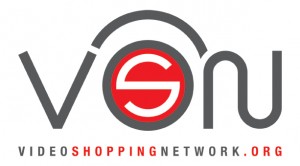 In addition to applying with Melinda Brody, we also encourage you to check out the Video Shoppers Network; where all the top shopping companies are communicating.
The Video Shoppers Network offers tech tips, equipment ideas and idea forums. You can post your routes to get more work!
Why Apply with Melinda Brody and Company?
We are one of the highest-respected, top-paying, video mystery shopping companies in the country.  Video shops are considered the cream of the crop in the mystery shopping industry.  New home shops are fun and exciting.  Melinda Brody and Company performs mystery shopping ONLY for the new home industry, and 95% are video shops.  Put the two together and, voilà, you've got the best of the best!
What is New Home Mystery Shopping?
Shoppers pose as potential new homebuyers.  The purpose of the visit is to evaluate the performance of the sales representative.  These shops are legal, because all SRs have signed releases allowing us not only to shop them, but also videotape and audio record the visit.
Comments from Shoppers
" I cannot give enough praise to the folks at Melinda Brody. Video shopping can be challenging until you are totally comfortable with the equipment. In the beginning, there is a lot of trial and error, not to mention a steep learning curve. Once you've got it, you're set, but until then it can be nerve racking and frustrating. Every associate at Melinda Brody that I have worked with are FABULOUS and super helpful. I have made several phone calls with questions and they have spent considerable time helping me. They are quick to return calls and e-mails and always available for assistance. If you are considering video shopping, I highly recommend Melinda Brody"
"Melinda and her team are among the best in the business. I love shopping for Melinda Brody!"
"I have had a wonderful experience with MBC since my inception as a shopper. When I have questions and need assistance, staff members are readily available and are prompt in their delivery."
"Communication is also very good with staff.  I feel that my questions are always answered in a timely manner."
"MB&C is the whole package, treating the shopper well in a large variety of ways all at the same time. Communication is easy and questions are answered quickly. Shoppers are treated with respect and as actual people rather than a number to be deactivated at whim. The organization of the company is fantastic. I feel like I know what I'm supposed to do, instead of flying by the seat of my pants and hoping I get it right.  Overall, MB&C is the company I most enjoy shopping for."
"This is a first class company….I boast about MB&C all the time and proudly tell everyone what we do!"
"MB&C is always professional and forthcoming with the shoppers.
Administrative Positions
We currently do not have any administrative jobs open.  Check again at a later date.