Why hire Melinda Brody and Company?
It's no secret that video mystery shopping is a very competitive industry. We know you have many choices and appreciate the opportunity to be considered. We are confident we will meet and exceed your expectations!
So, why choose us?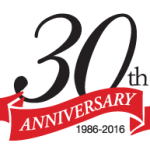 1. We have been in business 30 years. Experience counts! You may not have ever used video mystery shopping services before. That's okay! We are here to partner with you and make the experience pleasant and rewarding. Based on experience we can drive the project from beginning to end because we KNOW video mystery shopping.
2. We specialize in the home building industry which means we save you time and money because we know EXACTLY what you need. You don't have to handhold and babysit our administrative staff or our shoppers. You give the word and we will get the project done!
3. All clients receive a Benchmark Study. Wondering how you stack up against other home builders? See how you compare with our exclusive Benchmark Study report. You won't find that level of attention to detail at other shopping companies. They simply don't have the national reach that we have to allow for effective comparisons.
4. Shops on Demand! You can order 2 or 200! No commitments or contracts necessary. We understand budgets are tight and sometimes you just wanted to shop the one new hire. We don't require a minimum number of monthly shops in order to do that. No contract necessary!
5. All shoppers undergo a stringent background check. You can count on our shoppers to be professional, polite and of the highest caliber. We've seen some pretty scary things out there and we want to protect your salespeople. Your salespeople are safe with us!
6. We match your buyer demographics or decline the job. If you need a young professional or active adult couple and we don't have anyone available at that moment (rare on both counts), we will decline the project. We don't just send out a warm body!
7. Shoppers do not write reports. Our shopping review team writes the shop reports. This means the reports are totally objective. Other shopping companies allow the shoppers to write the reports and the shopper can be biased just because a sales rep was "nice" or because "I felt bad for him/her." The review team is trained to score the reports by the book!
8. Complimentary Consultation. Included with our service is a complimentary consultation with a team member about the results of your shops. We will show you the various trend reports that are included with our video shop service, so you can see at a glance how to zero in on problem areas. We are your "One Stop Video Shop!""
9. One-on-one coaching for your sales team! Our trained and experienced coach will work one-on-one with your sales people to create solutions and action plans to help them improve their sales performance.
10. We DO NOT offer an Interactive Scorecard! A company offering to tag highlights of the video does not truly understand the sales process. Many parts of the presentation such as qualifying or closing happen throughout the visit. We feel a more useful tool is video time codes. These are the time codes found on the video counter that correspond to that question's criteria.